Indoor & Outdoor Refurbishment
Outdoor Play Area Refurbishment
Can we reduce waste and save you money?
Madplayframes philosophy is to refurbish, recycle and repair wherever possible – both in the interest of reducing waste and to preserve our clients  budget.
From our experience and understanding gathered through the years, play equipment can be restored to peak performance and made to appear like new. Our skills in extending the life span of existing products are not restricted to the play equipment itself: we are also committed to improving soft safety play surfaces, fencing, seating areas and tables.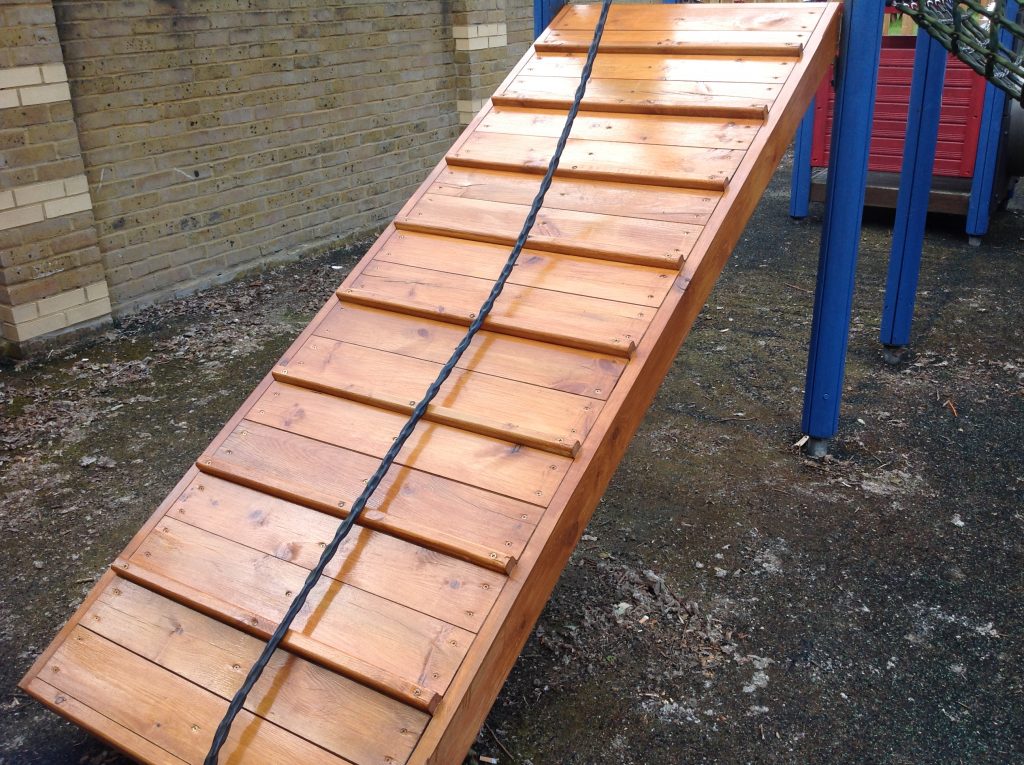 Supplies for indoor & outdoor play areas
We stock a comprehensive range of indoor & outdoor playground spares and accessories, including swings, slides, rope ladders & special fixings to repair, maintain and build your own, residential or commercial playgrounds and climbing frames. 
Our team is ready to offer expert advice, so contact us today.
Madplay Frames, manufacture and install bespoke outdoor playground equipment. Our extensive range of products is excellent for schools, nurseries, councils, parks along with commercial play spaces, together with a diverse choice of safety and all-weather surfacing completing your scheme.
Allow us to work with you all the way from designing your bespoke play area through to providing post installation inspection and maintenance services.
Talk to us about your project.